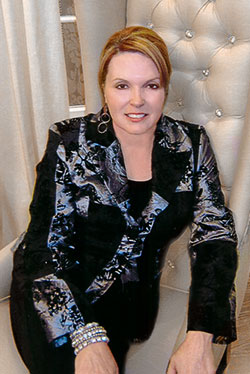 About Me
My passion for fashion and Interior Decorating began years ago, which inspired me to follow up with a B.A. in Fashion Merchandising from Ryerson University and a Diploma in Interior Decorating from ICS Canada. I am a member of Certified Interior Decorators International (C.I.D.) and The Canadian Decorators' Association (CDECA). I provide my clients with tailored design and decorating solutions that meet their budgets and surpass their expectations.
I am aware that every client is different and everyone has their own personal tastes and styles. If not, we will certainly find out!  It's always exciting for me to work with a variety of diverse styles, from the Very New Cottage Look, The Classic and Timeless Look, The Very Modern Look, or just having a great time mixing different looks together. There are too many styles to mention, and the possibilities are endless and exciting.
Why choose a Professional?
Not only will you receive the benefit of my years of experience working in fashion but you will also benefit from my experience working with fabrics, materials, colour and decor. Did you know that everything in home décor – from colour, style, and trends follow what is happening in ladies fashions? There is so much to know and I'm proud to offer my expertise to my clients in order to help them create the space of their dreams.
Working with a professional means you'll save time, money and frustration. From concept to inception, I'll manage the project step by step.  As a CID and CDECA member, I am committed to continuing my education through ongoing courses and professional development training.  Being a member of CDECA also allows me access to the most current trends and innovations. I also attend many trade shows, including the Interior Design show in Toronto (IDEX) to keep current and fresh every year. When you are ready to decorate, buy, build or just need help picking colours or reinforcement of your choices – I will deliver professional results for you!